Kantorei
Kantorei is DCU's auditioned small ensemble group specializing in a cappella choral music. Kantorei consists of singers whose voices will blend/complement each other.

For more information, contact Dr. Jonathan Nero, Jonathan.Nero@bhsu.edu.

Kantorei Christmas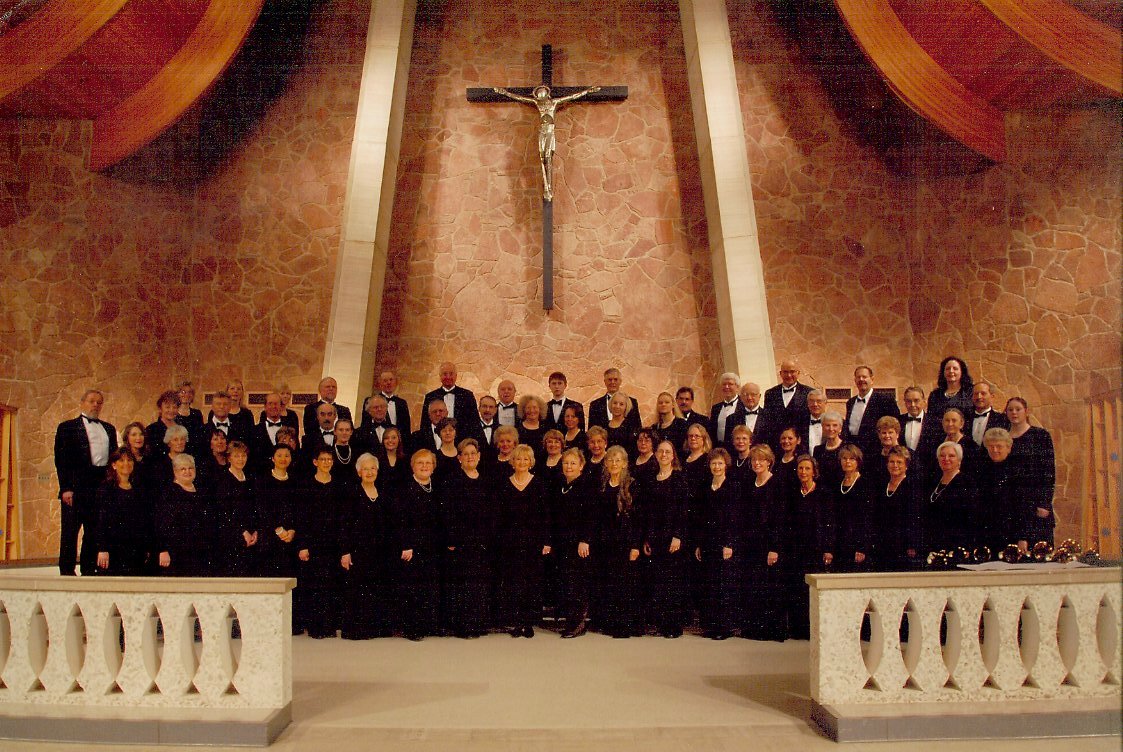 Kantorei Christmas, originally featuring only the Kantorei ensemble in the beautifully and wonderfully acoustic Holy Cross Chapel, has grown over the years to include the full DCU chorus. The concert name has been changed to "Christmas at the Cathedral" and now is performed in the Our Lady of Perpetual Help Cathedral located at the corner of Fifth Street and Cathedral Drive in Rapid City. Christmas at the Cathedral is traditionally performed the weekend before Christmas each year. Join this free, KOTA Care & Share food donation concert and add to your celebration of the Christmas season.

Dakota Choral Union thanks West River Photography for this image from 2007 at St. Martin's Monastery, rededicated as the Holy Cross Chapel.