Welcome!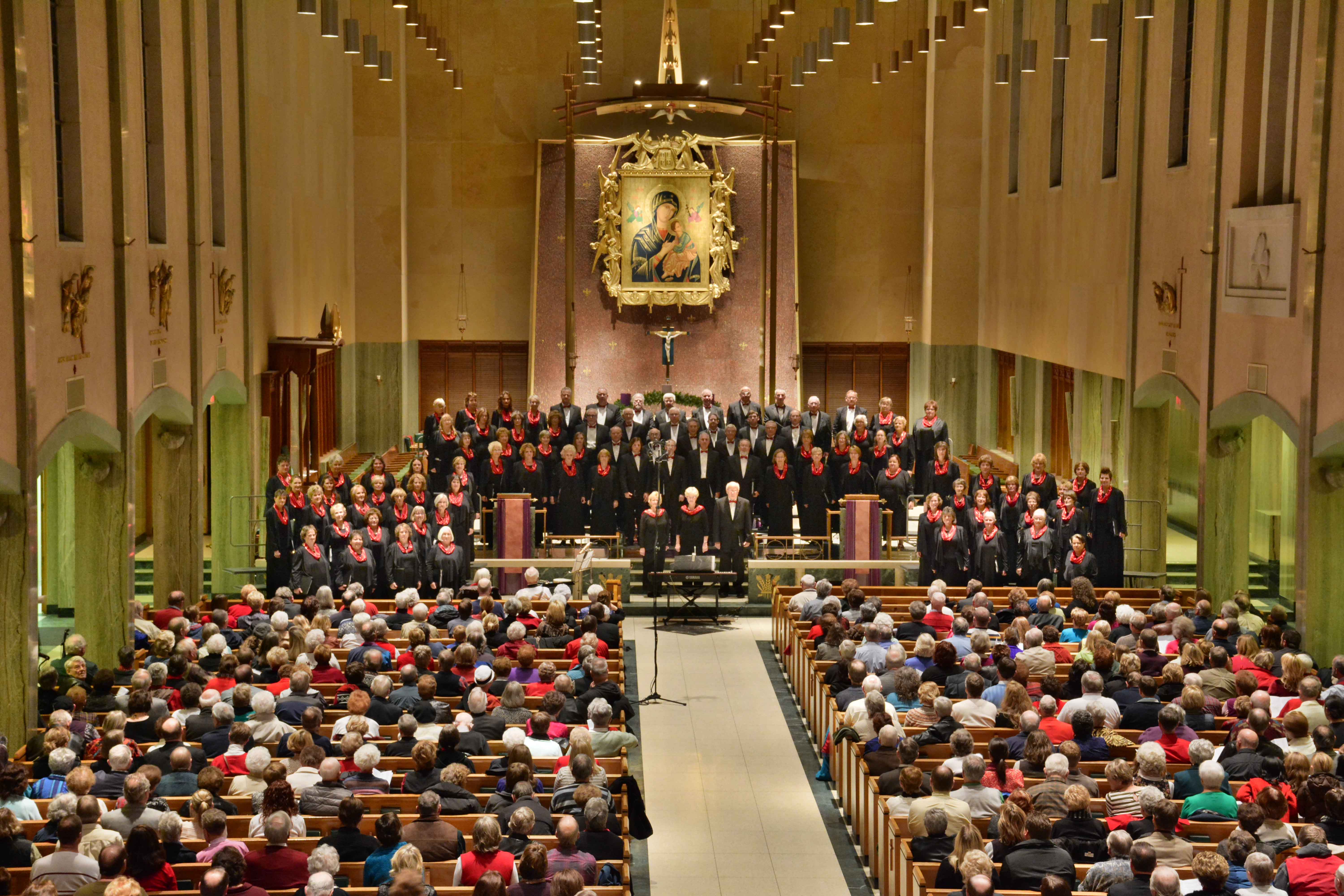 Dakota Choral Union supports and encourages quality choral music in the Black Hills region, primarily through the training of a non-auditioned chorus for performances at concerts and other events. Chorus singers are offered opportunities to audition for solos and to participate in smaller auditioned choral groups. Read more about DCU...
News
DCU Spring Concert!
Sunday, May 1
Join us at the beautiful and wonderfully acoustic Holy Cross Chapel at Terra Sancta on Sunday, May 1, at 4:00 PM for our spring concert,
When I Was Green and Carefree
. The concert features
Fern Hill
by composer John Corigliano, which is set to the poem "Fern Hill" by Dylan Thomas. The winners of the 28th Annual Young Vocal Artists Competition and DCU's auditioned ensemble, Kantorei, will also perform.
Tickets are available from DCU singers and at the door. All tickets are $10, with children 12 and under free.
Download the concert poster
here
.
DCU Newsletter
Excited about the new season? Download the latest newsletter for the first news and excitement of the 2015-2016 season.

Now Seeking Sponsors and Volunteers
Dakota Choral Union needs your support!
Consider becoming a season sponsor for our 2013-14 concert series. We will feature your business or organization on all of our promotional materials.
Find out more how you can support the chorus...
Endowment Fund Established

The Black Hills Area Community Foundation (BHACF) announced the establishment of a new endowment fund benefiting DCU. BHACF Executive Director, Regina Jahr, acknowledged the importance of the contribution, "We are very pleased to serve as DCU's endowment partner. This organization, which enriches our Black Hills community through the performance of choral music, is also working to secure its financial future. Distributions from this fund will assure that their music will inspire and entertain audiences in the years to come."
Please visit our
Sponsorship
page to find out how you can support the mission of DCU.